Bellingham Makeup Artist | Easy Golden Freckles
Growing up, the Lynden Fair was always a highlight of the summer. Horribly delicious fried foods, trucks ramming full speed into one another, all kinds of animal smells wafting through the air, a recipe only brought about by the fair! It's impossible to even start to say goodbye to summer until fair week has gone by, only then can we start thinking about PSL's, crisp air and blanket scarves.
*sigh*
SO! In the spirit of summer days, here are my top tips for creating golden freckles! This is a look you could easily wear in the heat of summer, and it's a fun little surprise when the sun kisses your face!
You will need...
-Mehron Metallic Powder in Rose (you could also use a well pigmented eye shadow)
-Mehron Mixing Liquid
-Bdellium 711 brush (or a small lip brush)
I like to do a fairly neutral face with looks like this, so keep everything else minimal before going for the gold.
The trick is to have a balanced face of freckles without looking like you tried too hard. We're kinda past the realistic look with the gold pigments, but these are still supposed to be fun and playful!
I like to place the "freckle" on the face with the brush, and then immediately tap it with my ring finger. Just a little touch is enough to take away the perfect shape and make it a bit more carefree.
Now our model Callie has that natural Hawaiian tan (jealous), so these freckles are more subtle on her than they would be on the rest of us pale PNW people. But nevertheless, they are a great way so add a little fun to your summer look without adding much work!
Now I'm sure as you're scrolling you are wondering about a couple other details, so let me ease your curiosity! The gorgeous photos are by the one and only Caylie Mash Photography, who's BossLady feature you can see HERE. And the awesome balloons are from Spruce. Because where else would they be from??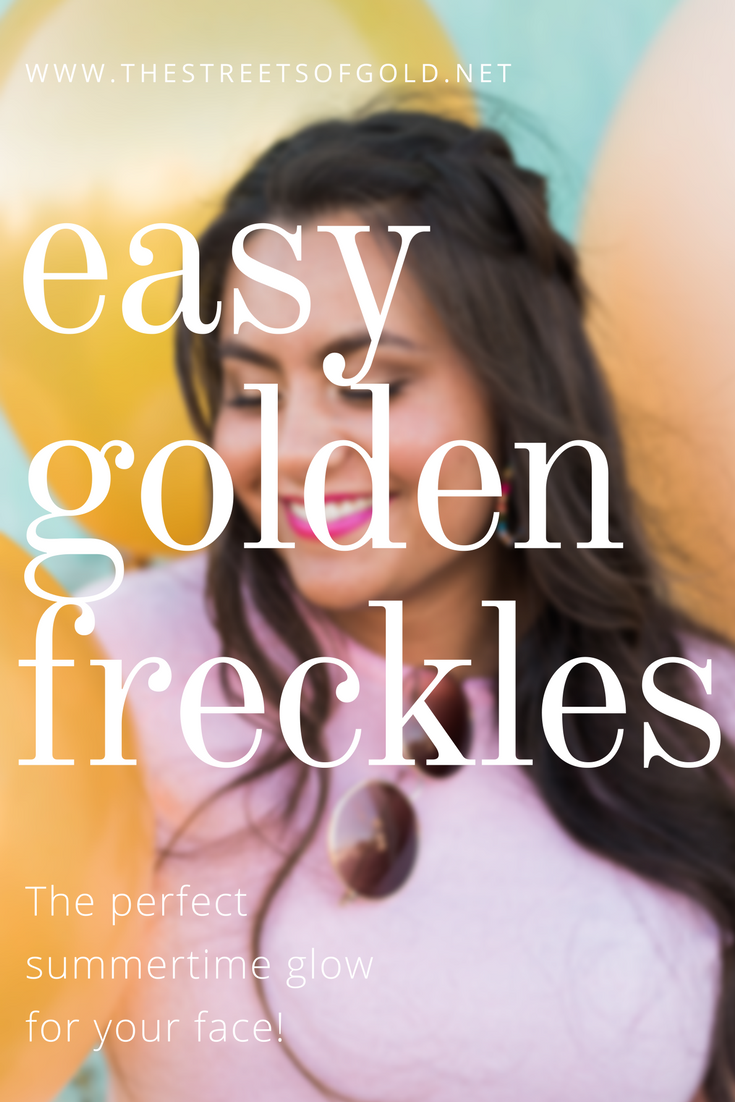 Elizabeth Marie Hayes