PNW Fashion Bloggers: Coastal Muse
An unexpected blessing of starting a blog is the chance to do collaborations with other bloggers! These particular ladies are especially dear to our hearts for a few reasons. Brooklyn is a fantastic hairstylist who works alongside us often on the wedding circuit, and Heidi is the designer behind many of our projects including our logo! When these ladies decided to pool their talents to create Coastal Muse, we were excited to see what they would create together, and they haven't let us down! Now we get the chance to introduce these "Blogging Boss Ladies" to you!
Coastal Muse
The two of us have been friends since kindergarten and have always been close despite us settling down in different states. Through our mutual love of fashion, fitness, decor and where we live, we decided to start a blog to showcase our passions.

We have always had the kind of friendship that would be constant even if we couldn't see or talk to each other for weeks on end, but the best part of the blog is that it has us in touch daily.

The toughest part of starting a blog, I think, is figuring out what makes us unique from other blogs and our purpose behind having a blog. Nowadays, uniqueness and originality seem to be lost within social media. Striving to create a look that sets us apart from other blogs and writing posts that people want to subscribe to and look forward to reading can be challenging. Because our blog is so new, we are still working on refining our look as well as what we write about. We always love and appreciate feedback so we know what our readers enjoy or want to see/read more of.

Instagram is a great tool for sharing and looking to others for inspiration. We follow a variety of different blogs and Instagram pages, like Hello Fashion Blog, Joy + Justi and of course, the wonderful Streets of Gold. Each blog we look to for inspiration has their own beautiful style, but they also have interesting substance to read or learn from.

One of the biggest hesitations about starting a blog was insecurities about any backlash we might receive - but there hasn't been any! I expected there to be an air of competitiveness with other bloggers, but instead it's been nothing but supportive community. We always encourage self-love and that's what we feel we're getting in return!
In case you were wondering where we all shop, because dang those are some fancy ensembles, Heroine in downtown Bellingham is where it's at! Every single piece in this shoot is from this beautiful boutique! Sister store to Mi Shoes, they have just opened another location in downtown Lynden, and I can practically feel my wallet getting lighter as we speak. Some of my favorite pieces in my closet have come from these stores, and each one has gained it's share of complements from friends and strangers alike. Which of course, I don't mind a bit!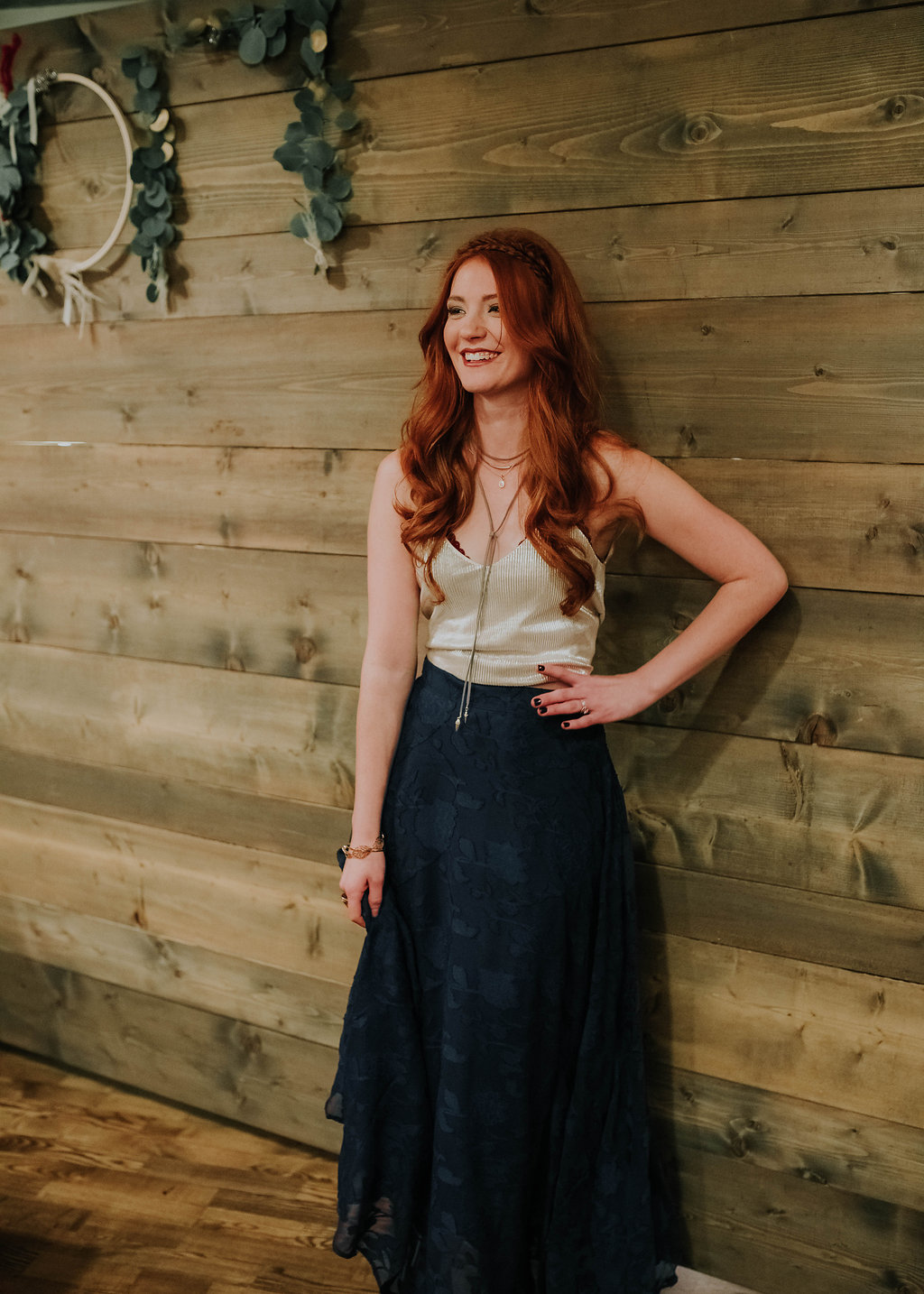 Elizabeth Marie Hayes